Services
Emotional support

THRIVE

Home visits for older carers

Carers breaks and lunches

Pampering Services

Form filling, Advocacy and Advice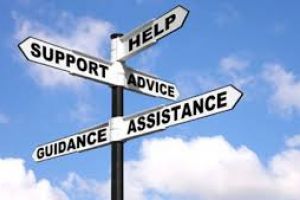 THRIVE
What THRIVE is about!
Thrive exists to provide support to older parent carers.
Helping you and your loved ones THRIVE right now and into the future, in the way that you choose.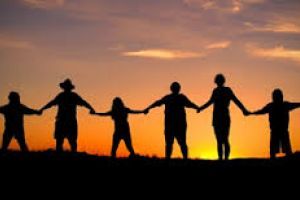 Our Mission
Talbot House exists to improve the quality of life for the parent carers
of people with learning disabilities. Our parents receive help and support in a safe, friendly environment, to laugh or cry,
identify with, and support each other. Sharing personal experiences with honesty and acceptance. Click HERE to find out more.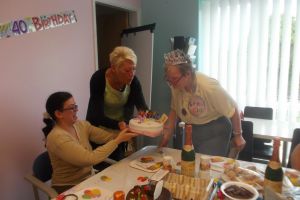 Thank you!
Sincere thanks to everyone who has made a donation to Talbot House. Your generosity is enabling us to provide support services to parent carers of children with learning disabilities from advice and guidance to pamper sessions that make parent carers feel as special as we know they are! Your donations are essential in helping us to keep doing what we do best.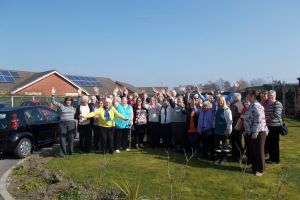 Welcome to
Talbot House
17/03/2020 - LATEST NEWS

– Talbot House Service
Due to the Coronavirus Pandemic the Talbot House building will be closed until further notice, however the staff will be still working in isolation from their own homes via phone, email, text etc. This is a goodwill gesture because we are aware of the support that Parent Carers will still need even in such bad times. This will continue until we advise you further.
Thank you for your Support
Bernie Wood X
---
Fundraising Support
Due to the current Corona Covid-19 pandemic we have been unable to fundraise as normal. This has had a major impact on our charity fundraising events at Talbot House Support Centre. Whilst we work from home to still provide the essential support our service users need on a daily basis, we can no longer raise the much need donations, so we ask if possible for you to make donations via BACS so we can continue the work we do for others. We understand these times have been difficult for everyone. A £2 donation monthly would mean a lot or even a one off donation of whatever you can afford. This is greatly appreciated.
The account details are as follows
The Co-operative Bank
Account Number – 65391602
Sort Code – 08 92 99
Account Name – Talbot House Support Centre
---
COVID-19 Freephone Helpline
If you know someone who needs support with food, medicines, or fuel bills, please share the Freephone number 0800 234 6123 and email address: COVIDSupport@manchester.gov.uk
If you need support with council tax, business rates or bins, visit manchester.gov.uk/coronavirus
---
Key information for Manchester's parents and pupils
The majority of Manchester schools have remained open to vulnerable pupils and children of key workers during COVID-19 lockdown period and all schools have retained contact and overview with their pupils.
From June 1 onwards, the next step is to increase the numbers of Manchester's pupils attending school in a way which ensures the safety of staff and pupils. A key focus of this approach will support pupils to re-engage with their schools and learning - and to support their wellbeing and mental health.
There will be a slow and steady approach to more children returning to school, based on keeping staff and pupils safe. This will differ from school to school depending on class size and the building design. Schools will get in contact with parents and carers to advise when their children will be able to return.
So, it's really important that children ONLY go to school on June 1 if they have had a message from their school. Please do not attend without that notification.
In addition, to help with the transition process for primary pupils to high school, all year 6 children will be sent a reading book with exercises and activities in it which will be part of the work at their new school, so that there is a common, bonding experience for them all. We will also be getting in touch with all Year 11 students to mark the end of their school years and to make sure they know where help and support is available.
---
Our building is temporarily closed due to Covid-19, however full support is available via telephone support.
The website will be updated with more information of reopen when we have a date.
Talbot House supports parents and carers of people who have learning disabilities in Manchester. We are a one stop shop where carers can pop in for a cup of tea and a chat with others in the same boat. We also offer additional services such as:
One to one support
Information about money and benefits
Training for carers
Carer's lunches
Day trips out
Pampering treatments - nail bar, massage and beauty treatments
THRIVE - this is our special project for older carers where we assist carers to make plans for the future
and much more...
We are here to improve the quality of life for parent carers of people with learning disabilities.
People can laugh, cry, identify and support each other here through the sharing of personal experiences and they always leave feeling better than when they came in!
Call us or pop into the centre you will always be made welcome and our tea is second to none!
We are open from 10:00am - 3:00pm Monday to Friday
Please click on our video to find out more about what we do video
---



Life as a Parent Carer During Lockdown
The story told by our very own Bernie Wood, highlighting the some struggles many of our parent carers are facing. Please take a look.

https://www.itv.com/news/granada/2020-04-20/life-as-a-parent-carer-during-lockdown/
---
Manchester International Women's Festival
In this year of 2019 International Women's Day will be celebrated including 16 Strong Manchester Women and guess who is one of them? Yes yours truly Bernie Wood and I am so excited to be chosen.
Check out my blog to find out more:
Bernie's Blog - Strong Women 2019
Strong Manchester Women Podcast
Bernie was also invited on the Strong Manchester Women podcast. Bernie talks passionately about,
the reality of giving birth to a disabled child in the 1970's

what life's really like as a parent carer

using humour as a way to keep going

the importance of staying healthy in order to be able to help others

writing to the government to instigate change

the human-side of caring for a disabled child

hitting rock bottom and picking herself back up

visiting Buckingham Palace and what winning awards really mean to her
Further information relating to the Podcast can be found below.
Episode 7- Bernie Wood - Strong Manchester Women Podcast
Trigger Warning – in this episode we discuss some sensitive issues, including suicide. So, if you think that this episode could affect your mental health, then please do skip it.
This can been also be listened to on the below podcast services:
Apple Podcasts / Google Podcasts / Spotify
WE ARE #STRONGMCRWOMEN
Even small donations make a big difference to families and carers of people with learning disabilities.

09/06/2020 - 10:25

talbothousemcr: Well done Bev ❤️ keep up the brilliant work you do not just for Nathan but for others aswel x https://t.co/3L1nDhrzKY

09/06/2020 - 10:24

talbothousemcr: RT @lisajonesMFT: Great see and hear positive outcomes #Mutualrespect #learningdisabilityawareness #yearofthenurseandmidwife @NicNak42 @mcr…

21/04/2020 - 10:21

talbothousemcr: RT @AnnaYoussefITV: Life as a parent carer in lockdown. Thank you to Bernie and Geoffrey for sharing their story with me. @talbothousemcr @…

21/04/2020 - 10:21

talbothousemcr: @AnnaYoussefITV @mencap_charity Thank you so much for highlighting the struggle our parent carers face every day.

21/04/2020 - 10:19

talbothousemcr: Please take a moment to watch this moving video highlighting the struggle parent carers are facing in this current… https://t.co/qc6vEmSc34

18/03/2020 - 10:36

talbothousemcr: RT @FTCT: Great to meet the team @talbothousemcr today. A wonderful charity supporting parents & carers of people with learning disabilitie…

18/03/2020 - 10:34

talbothousemcr: RT @coopuk: @talbothousemcr Congratulations on receiving your donation from Co-op's Local Community Fund! We can't wait to hear how this mo…

18/03/2020 - 10:31

talbothousemcr: Talbot House staff are now working from home. You can still call the office on 01612034095 and you will be connecte… https://t.co/IIZyxxuAY0

22/10/2019 - 11:38

talbothousemcr: RT @OMVCS: The "First 1,000 Days" Fund is live! 😀😀 All the application materials are on Macc's website. Remember you need to be funded by…

22/10/2019 - 11:38

talbothousemcr: @tupmayorsoffice Hi i have only just seen this as i have had no access to the twitter account for some time, i thin… https://t.co/JXumdjwJqS

22/10/2019 - 11:34

talbothousemcr: RT @debbie_winfield: @talbothousemcr I've been supported by the fabulous ladies at Talbot house for just over a decade. From helping me lea…

22/10/2019 - 11:34

talbothousemcr: RT @debbie_winfield: @talbothousemcr These people have lives too yet they work tirelessly for people in not just the local community but th…

22/10/2019 - 11:33

talbothousemcr: RT @SilentVic: Spent an hour chatting to this inspiring human this morning. What a force of nature and what a passion. Bernie Woods, Mana…

22/10/2019 - 11:31

talbothousemcr: RT @McrCALDS: It was great to be joined by @talbothousemcr and @firstmcr at our Carers Day event. #CarersWeek @mcrlco https://t.co/VraGNP9P…

22/10/2019 - 11:30

talbothousemcr: RT @OMVCS: Onto the second round of discussions about the application process & requirements. We have people from: @waiyincws , Whaley Rang…

22/10/2019 - 11:30

talbothousemcr: RT @MicMediauk: SO looking forward to releasing this episode of Strong Manchester Women tomorrow It's a funny & touching talk with Bernie…

22/10/2019 - 11:23

talbothousemcr: What a wonderful night our staff and volunteers had on Thursday for this performance of Cinderella. We are so grate… https://t.co/IZkvZ6FkYA

22/10/2019 - 11:21

talbothousemcr: RT @ENBallet: For our #ENB70 celebrations in Manchester, we invited staff & volunteers of @talbothousemcr, @LifeshareUK, @MustardTreeMCR, @…

19/03/2019 - 10:28

talbothousemcr: Everyone is welcome, please share https://t.co/QMG5MmutEz

05/02/2019 - 14:21

talbothousemcr: In this year of 2019 International Women's Day will be celebrated including 16 Strong Manchester Women and guess wh… https://t.co/UaqQ7FCYre
Follow us on Twitter