Services
Emotional support

THRIVE

Home visits for older carers

Carers breaks and lunches

Pampering Services

Form filling, Advocacy and Advice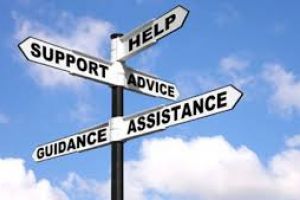 THRIVE
What THRIVE is about!
Thrive exists to provide support to older parent carers.
Helping you and your loved ones THRIVE right now and into the future, in the way that you choose.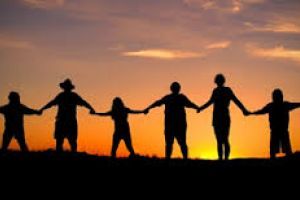 Our Mission
Talbot House exists to improve the quality of life for the parent carers
of people with learning disabilities. Our parents receive help and support in a safe, friendly environment, to laugh or cry,
identify with, and support each other. Sharing personal experiences with honesty and acceptance. Click HERE to find out more.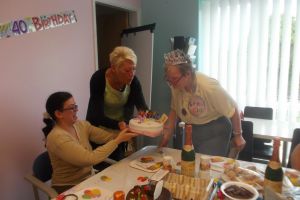 Thank you!
Sincere thanks to everyone who has made a donation to Talbot House. Your generosity is enabling us to provide support services to parent carers of children with learning disabilities from advice and guidance to pamper sessions that make parent carers feel as special as we know they are! Your donations are essential in helping us to keep doing what we do best.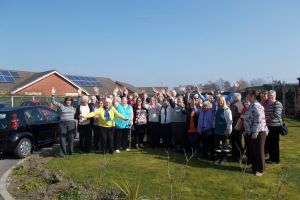 Welcome to
Talbot House
Talbot House supports parents and carers of people who have learning disabilities in Manchester. We are a one stop shop where carers can pop in for a cup of tea and a chat with others in the same boat. We also offer additional services such as:
One to one support
Information about money and benefits
Training for carers
Carer's lunches
Day trips out
Pampering treatments - nail bar, massage and beauty treatments
THRIVE - this is our special project for older carers where we assist carers to make plans for the future
and much more...
We are here to improve the quality of life for parent carers of people with learning disabilities.
People can laugh, cry, identify and support each other here through the sharing of personal experiences and they always leave feeling better than when they came in!
Call us or pop into the centre you will always be made welcome and our tea is second to none!
We are open from 10:00am - 3:00pm Monday to Friday
Please click on our video to find out more about what we do video
---
Manchester International Women's Festival
In this year of 2019 International Women's Day will be celebrated including 16 Strong Manchester Women and guess who is one of them? Yes yours truly Bernie Wood and I am so excited to be chosen.
Check out my blog to find out more:
Bernie's Blog - Strong Women 2019
WE ARE #STRONGMCRWOMEN
Even small donations make a big difference to families and carers of people with learning disabilities.

19/03/2019 - 10:28

talbothousemcr: Everyone is welcome, please share https://t.co/QMG5MmutEz

05/02/2019 - 14:21

talbothousemcr: In this year of 2019 International Women's Day will be celebrated including 16 Strong Manchester Women and guess wh… https://t.co/UaqQ7FCYre

07/12/2018 - 13:17

talbothousemcr: Our Bernie Wood getting ready for the #strongmcrwomen photoshoot 📸 https://t.co/on6yjgYQre

07/12/2018 - 13:15

talbothousemcr: Bernie wood is currently at #strongMCRwomen more to follow 👀

30/11/2018 - 11:38

talbothousemcr: @Carers_HUB #carersrealities https://t.co/YjCiUJ8AxZ

30/11/2018 - 11:38

talbothousemcr: @Carers_HUB #carersrealities https://t.co/rqlz5BzUih

30/11/2018 - 11:37

talbothousemcr: @Carers_HUB #carersrealities https://t.co/Zj4lDHPhvb

30/11/2018 - 11:37

talbothousemcr: @Carers_HUB #carersrealities https://t.co/nVzdbRYu0c

26/11/2018 - 13:09

talbothousemcr: @Carers_HUB #Carersrealities https://t.co/2Z8ahk2awS

26/11/2018 - 13:09

talbothousemcr: @Carers_HUB #Carersrealities https://t.co/ZZyMbaGftI

26/11/2018 - 13:07

talbothousemcr: @Carers_HUB #Carersrealities https://t.co/qwjhDlqLyb

23/11/2018 - 10:36

talbothousemcr: RT @McrCommCentral: The second #SpiritofMcrStory for today is from our friends at @GaddumCentre @talbothousemcr 'Vital for us all to work t…

23/11/2018 - 10:36

talbothousemcr: RT @sue_sparky: Enjoyed visiting @talbothousemcr this morning as part of @OMVCS programme. Lots of upcoming activities. https://t.co/4Kch…

23/11/2018 - 10:35

talbothousemcr: @Carers_HUB #carersrealities https://t.co/UkVvAS0Dwz

23/11/2018 - 10:34

talbothousemcr: @Carers_HUB #carersrealities https://t.co/fTLRli9IiL

23/11/2018 - 10:33

talbothousemcr: @Carers_HUB #carersrealities https://t.co/oDSXd8I67J

23/07/2018 - 12:21

talbothousemcr: Please try your best we are grateful for any amount no matter how small x

23/07/2018 - 12:20

talbothousemcr: Help me raise £1500 to Help with costs of funeral for 68 year old man who has Downs Syndrome. Please #donate on… https://t.co/4rMbspuKvv

17/07/2018 - 09:44

talbothousemcr: Great project, please follow!!!!😊 https://t.co/TPhDP8YAjZ

03/07/2018 - 10:28

talbothousemcr: Appalling waiting times for people with learning disabilities to receive dental care will be asking Sir David Dalto… https://t.co/7OuPMkCSPQ
Follow us on Twitter